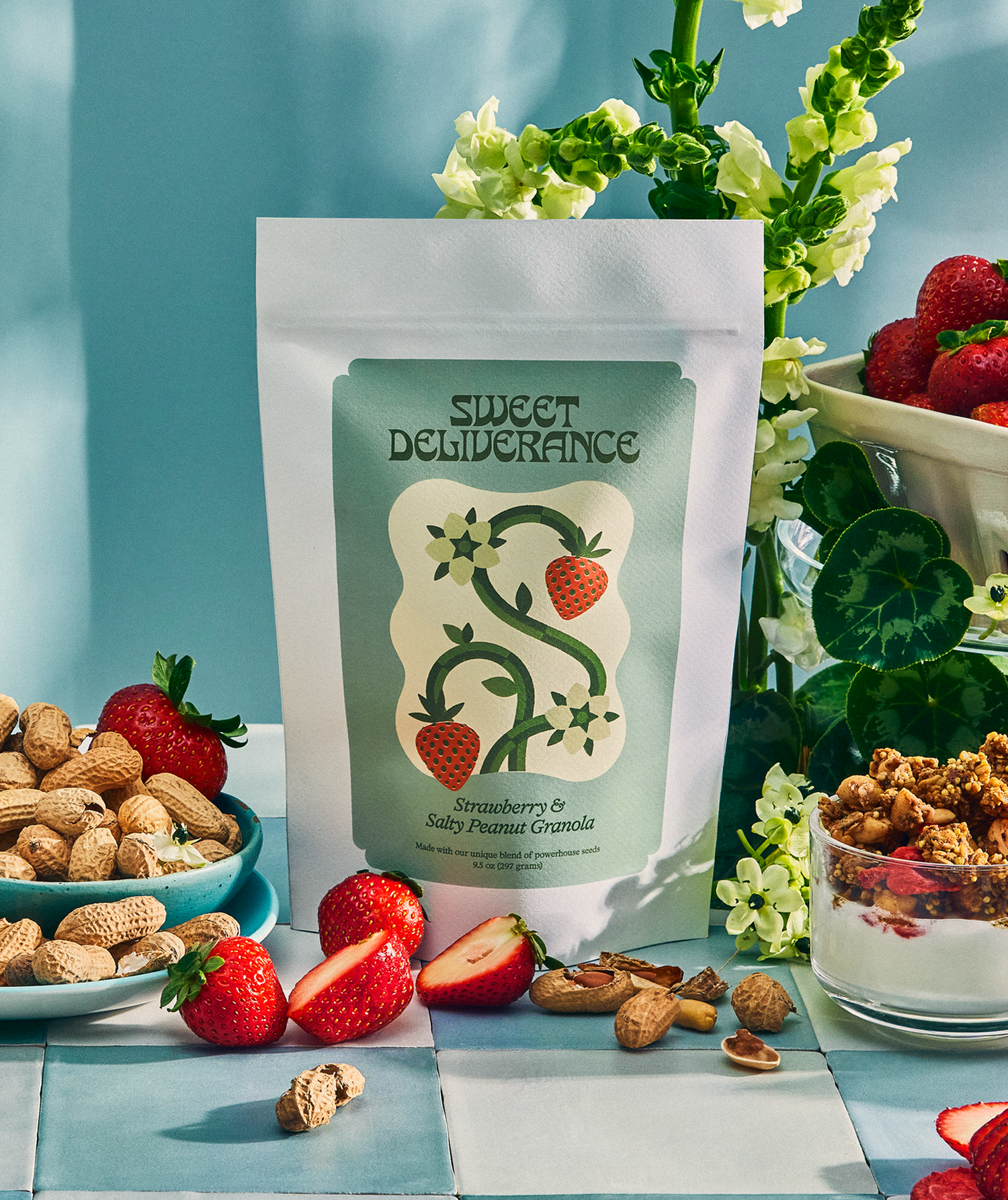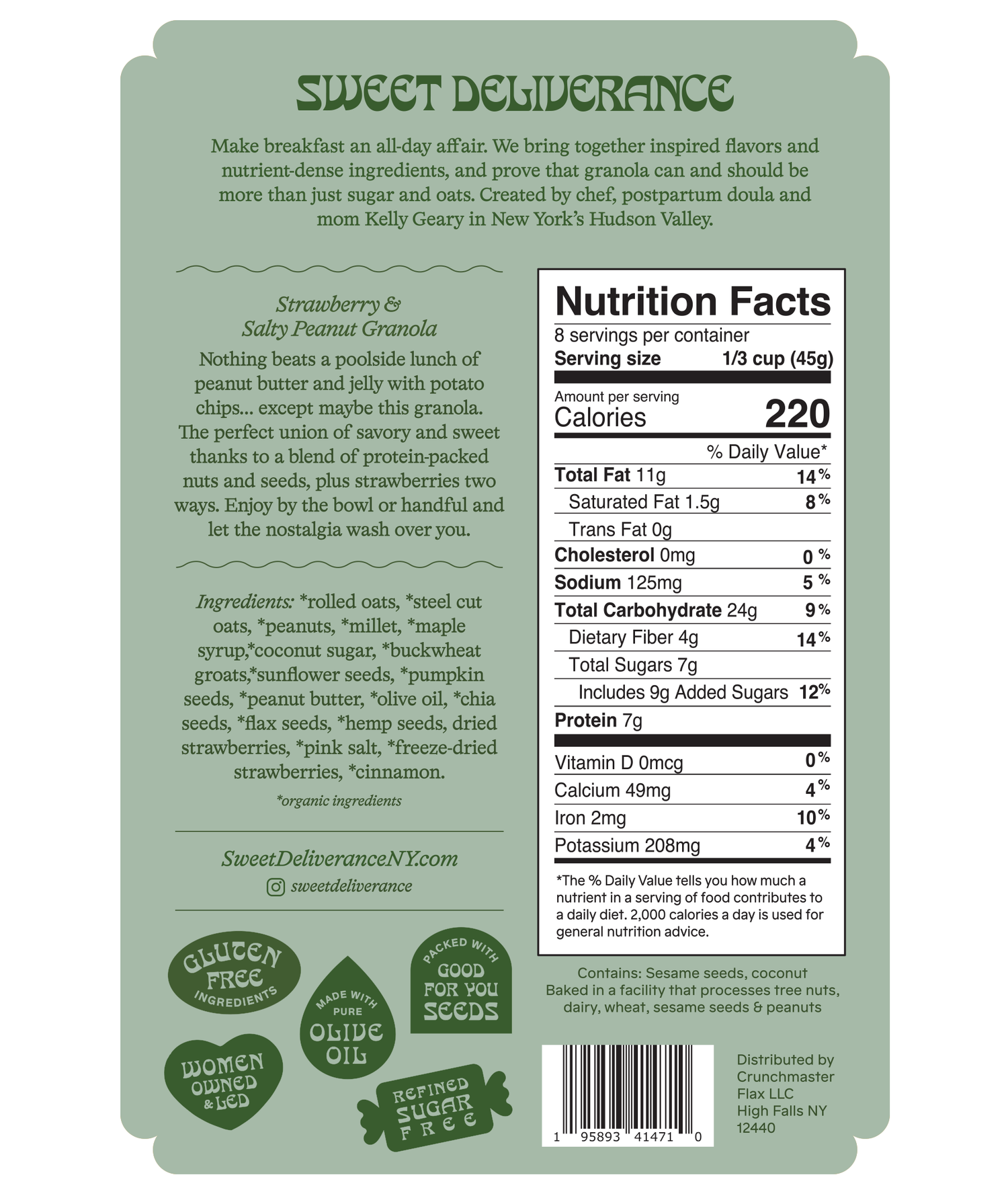 Strawberry & Salty Peanut Granola 2PK or 4PK
Nothing beats a poolside lunch of peanut butter and jelly with potato chips, except this salty-sweet granola. The perfect blend of protein-packed peanuts with nutrient-dense chia, hemp, pumpkin, and flax seeds, plus strawberries two ways (you can have it all!) for a touch of sweetness. Let the nostalgia wash over you with every bite.
Ingredients (*organic): *Rolled Oats, *Steel Cut Oats, *Peanuts, *Millet, *Maple Syrup, *Coconut Sugar, *Buckwheat Groats, *Sunflower Seeds, *Pumpkin Seeds, *Peanut Butter, *Olive Oil, *Chia Seeds, *Flax Seeds, *Hemp Seeds, Dried Strawberries, *Pink Salt, *Freeze-Dried Strawberries, *Cinnamon
Orders ship on Tuesdays and Thursdays.