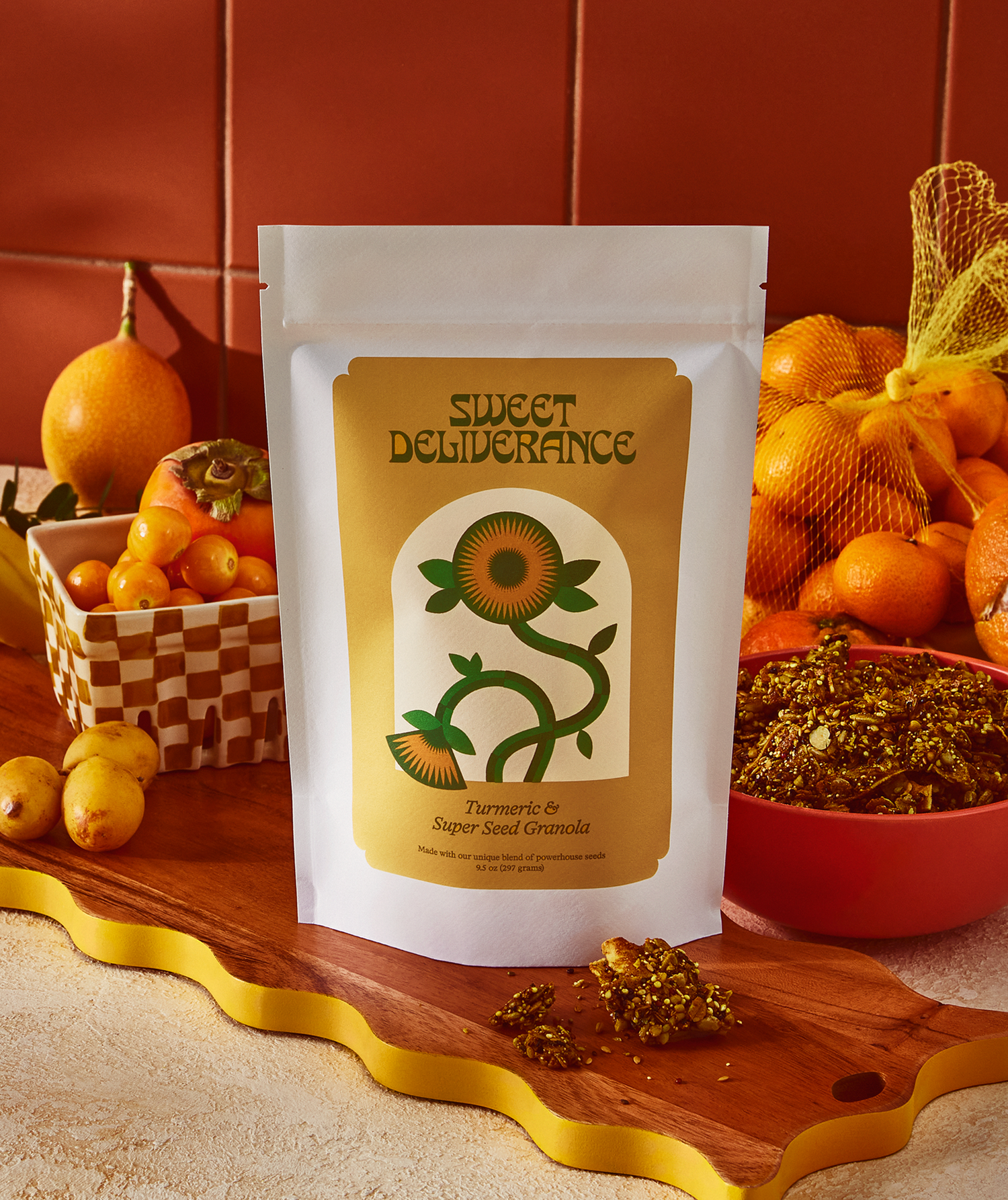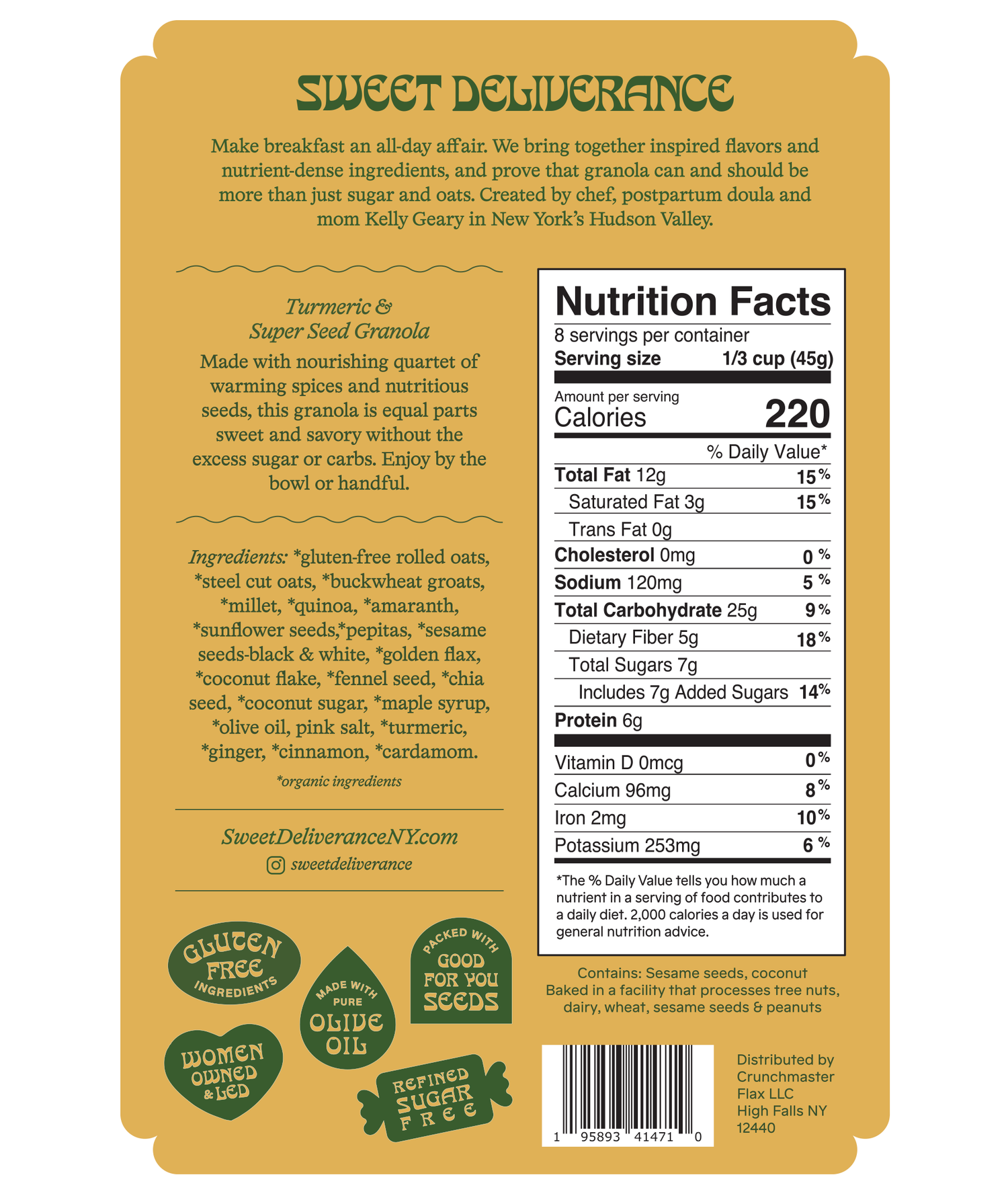 Turmeric & Super Seed Granola
The granola that started it all. Made with a powerhouse quartet of warming spices, including antioxidant-rich turmeric, cinnamon, cardamom, and ginger, plus nutrient-dense seeds and dried coconut. With a surprise kick from black pepper and fennel seed (trust us), this hearty blend will quickly become an all-day staple.
Ingredients (all organic): Rolled Oats, Steel Cut Oats, Buckwheat Groats, Millet, Quinoa, Amaranth, Sunflower Seeds, Pepitas, Sesame Seeds, Golden Flax, Coconut Flake, Fennel Seed, Chia Seed, Coconut Sugar, Maple Syrup, Olive Oil, Pink Salt, Turmeric, Ginger, Cinnamon, Cardamom
Orders ship on Tuesdays and Thursdays.